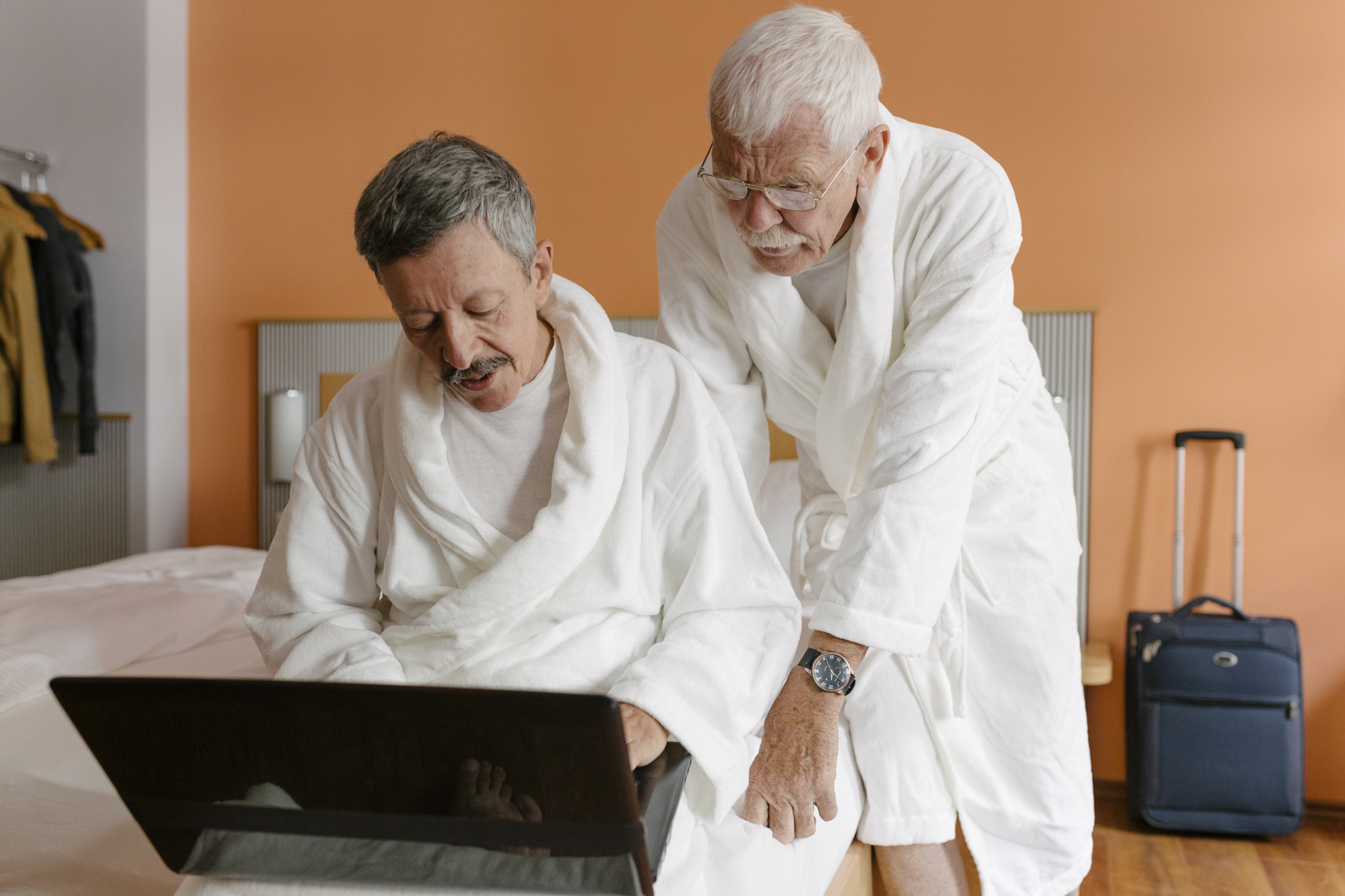 Benefits of online couples counseling
Over the last years, online counseling has become more popular and I'm often asked why people would choose online over in-person counseling. Here are ten of the more popular online couples counseling benefits. If you are still unsure how to get access to counseling, think about these aspects:
1. Getting access to a counselor who understands you
Relationship issues are unique and you may find yourself in a situation that is not supported or understood by the community you live in. If you are in a polyamorous or non-monogamous relationship, one of you is struggling with (porn) addiction or, in some regions if you married for love or are LGBT+, you may feel unsafe accessing resources in your area. In those cases, online counseling can be the way to go.
2. Finding experts on specific issues
Some relationship issues are very specific and it can take a lot of energy to work with an expert who is not informed about your world. Most couples counselors still are not educated to address sexual issues, not to speak of BDSM/ kink or queer needs. Some couples counselors are also used to highly resourceful clients. They may not be equipped to address previous or existing psychiatric conditions. Be conscious of your situation, goals, and needs and make sure that your counselor can fully accommodate you.
3. Fitting counseling in to your schedule
More and more people see their counselors on their lunch break or between meetings. One of the obvious online couples counseling benefits is that online counseling can happen anywhere and anytime with no extra trip to be made. As time is such a valuable resource, online counseling can be an attractive way to save some time.
4. Benefiting from affordable services
My clients in parts of the Arabic world save a lot of money by seeing a European counselor. For many people speaking multiple languages, an online counselor can be more affordable. This is sometimes also true for domestic counselors who choose to exclusively work remotely, saving some costs on their end. In general, counseling rates are tied to the demand for this practitioner. That means if you found someone working for much less than common in that area, you might want to check their credentials.
5. Finding a counselor who speaks your language
It often makes sense to find a counselor working in your mother tongue. They may also be more familiar with your culture and upbringing, hence expats are more likely to choose online counseling. For relationships, I generally recommend counseling in your relationship language.
6. Finding a neutral space in a long distance or LAT relationship
Long distance relationships are common. Many relationships include at least stretches of living separately, sometimes oceans apart. Seeing an online counselor is the easiest way to find a neutral counseling space if you are not living together. But even if cohabiting, I recommend logging in from separate devices and rooms to get the full online couples counseling benefits.
7. Being able to continue counseling when you move a lot
This is one of the more rare but pressing online couples counseling benefits: Some jobs are highly mobile, which often puts a strain on relationships. In these cases, online counseling can ensure consistency and help stabilize the situation. Sometimes committing to counseling is the commitment your relationship needed to invite further commitments.
8. Scheduling counseling at a more convenient time
Most successful counselors have wait lists for evening appointments. Thinking globally can give you easy access to a counselor whenever is suits your schedule. For example an evening appointment in central Europe will be midday for counselors situated in the USA. On the other hand, if you're looking for evening appointments while in Asia, your match may be located in Europe.
9. Creating a calm setting in high-conflict situations
The most likely situation for me to suggest online counseling over in-person counseling is in high-conflict relationships. If the situation is very heated, meeting online and logging on from separate devices and locations tends to create a calmer, safer, and more productive space.
10. Final online couples counseling benefit: Total anonymity
Finally, you may be seeking counseling on an issue that you are highly uncomfortable addressing. Seeing a counselor online who has no points of contact with your life or community can make it easier to address this topic freely and get the targeted support that you need.
More? Check:
https://www.verywellmind.com/the-pros-and-cons-of-online-couples-therapy-4843717
https://mytherapistnc.org/blog/the-top-5-benefits-of-online-couples-therapy