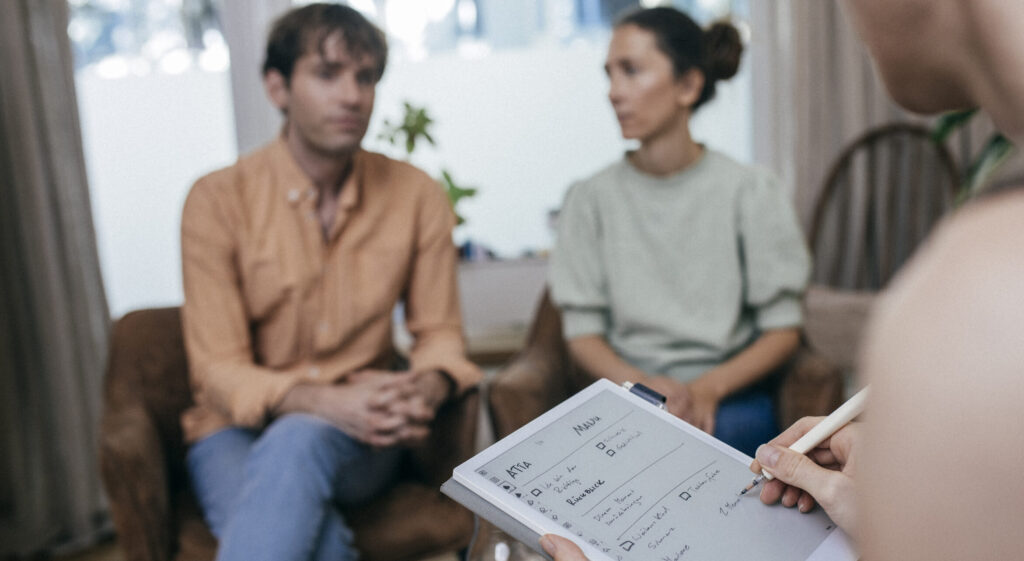 Your relationship is in a rut or challenging transition? You're unhappy with your sex life? There was a breach of trust? In those situations you might be considering couples counseling. I am a licensed counselor for sex and relationships focusing on how relationships make or break us.
Why I do couples counseling
Counseling people navigating their unique relationships is my passion. I offer counseling in German and English language with a focus on non-standard relationships and transitions. As a sex and relationship therapist I focus on the link between relationship and sexual satisfaction, supporting people in creating fulfilling spaces for passion and companionship.
My main topics
I focus on families, non-standard relationships, and individuals in times of transition. My approach is light-heartened and humorous, yet confrontational and change driven. Couples* come to see me 5 to 20 times to process an issue. In my methods I draw from my education as a dynamical sex and relationship counselor, as a coach, a social worker and a mediator but also from my previous work experience in management and education.
Relationships as the boss enemy in personal development
Relationships can bring out the best but also the darkest sides in us. Addressing disappointment, resentment, even hate can go a long way in enabling empowering encounters. After all: the quality of our relationships determines the quality of our lives.
Couples often consult me in times of crisis or transition but sometimes also for relationship maintenance. Here is a list of common reasons to seek counseling:
Trust has been damaged
Conflicts repeat themselves and get worse
Affairs
Sexual issues, often an absence of sex
unconventional relationship design
Communication issues
patchwork family tensions
Life crisis or new chapter in life
issues around other relationships
separation
conflicts around parenting
one person is trying to communicate something
something seems wrong but you cannot put your finger on it
I'm present in Atlanta and Berlin, where I have an office. At least half my clients choose to meet online.